As the world becomes more developed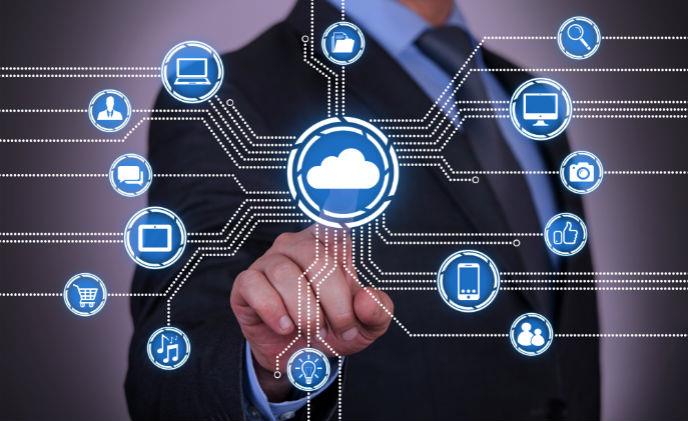 thanks to the Internet of Things (IoT), everything we see and use are gradually embedded with some sort of cloud or Internet function. Eagle Eye Networks, provider of cloud surveillance, is focusing their efforts to move video surveillance to the cloud so customers don't have to deal with the IT hassles associated with managing and controlling video.
As a true cloud platform provider, Dean Drako, CEO of Eagle Eye Networks said, "A lot of vendors came out with little Internet connections where you plug the DVR or NVR to the Internet, and you could get access to your video from your device at home – we call that cloud access. We actually moved all the video from the cameras, all the way up to the data centers that are here for highly secure redundant data center, and offer the premises of the customer. It really is a true cloud implementation."
To optimize the cloud operation of end users and business for its resellers, Eagle Eye Networks provides reliability and redundancy while allowing a choice of a variety of IP cameras (via ONVIF). Drako said, "We support hundreds of different manufacturers and cameras – we even work with analog cameras. We convert everything, get it up to the cloud, and we have cloud access to it. Our user interface actually has no software; you can get the mobile app on your phone, or you can use a web browser. There is no software to install, no browser plug-ins, nothing like that. It's all web-based." Its VMS is ideal for servicing multiple locations, providing access to live and recorded video, from one or more locations, with a single login.
To address the growing cyber threats in security systems, especially the cloud-based ones, Eagle Eye Networks recently launched the Eagle Eye Bridge 304w for wireless cameras.
Simplistic implementations of wireless camera support often use the customer's existing wireless infrastructure. As a result, shared devices, such as PCs, can also access those wireless cameras, making those systems too vulnerable to compromise. The Eagle Eye Bridge 304w addresses this vulnerability by including an encrypted dedicated wireless access point, which is used exclusively for the cameras. Security is enhanced as the dedicated access point is the only interface to the wireless cameras.
Eagle Eye Networks became one of the major suppliers of cloud-based security systems, after Drako acquired Brivo in 2015 and became chairman of both companies. The integration of Brivo OnAir and the Eagle Eye Security Camera VMS provides mutual customers with a comprehensive, easy to use, and innovative cloud-based security management solution. "There is a nice integration of the two products, such that they can interact and work really well together," Drako said. "Our goal is to be the best in class for cloud video surveillance, and best in class for cloud access control. And I think that is best achieved by two companies that are separate and are focused on their mission," he explained.
Reproduced please specify:zkblog » Eagle Eye Networks defines real cloud for video